Color Me a Season
Please also see SEASONAL APPEARANCE and Type and Style
Does our temperament/season change with age?
Does our style develop with age?
Your season is determined by personality traits and draping. see palettes at bottom of the page
I am certified in CMAS Color Analysis.  Please refer to Hire Me page.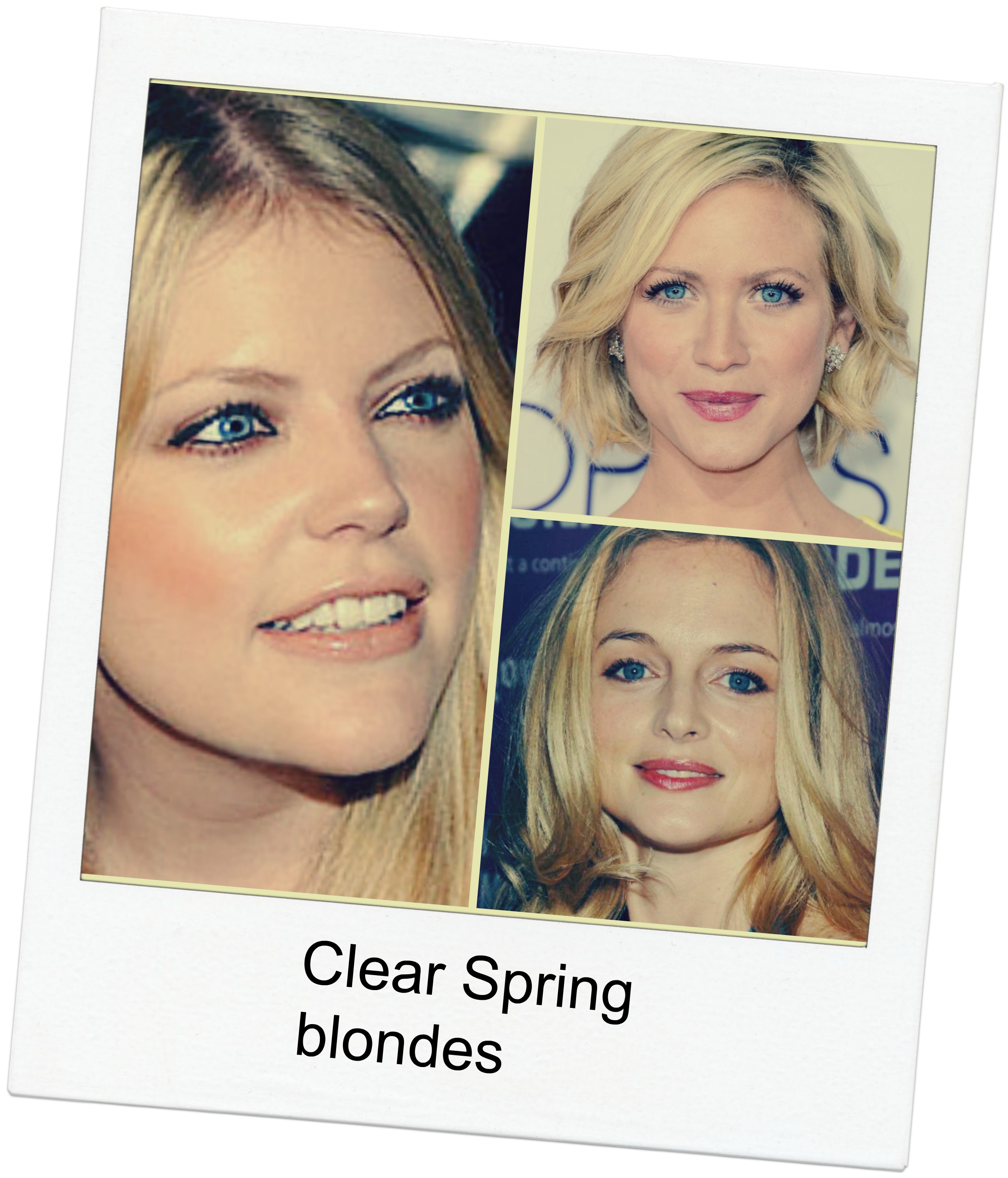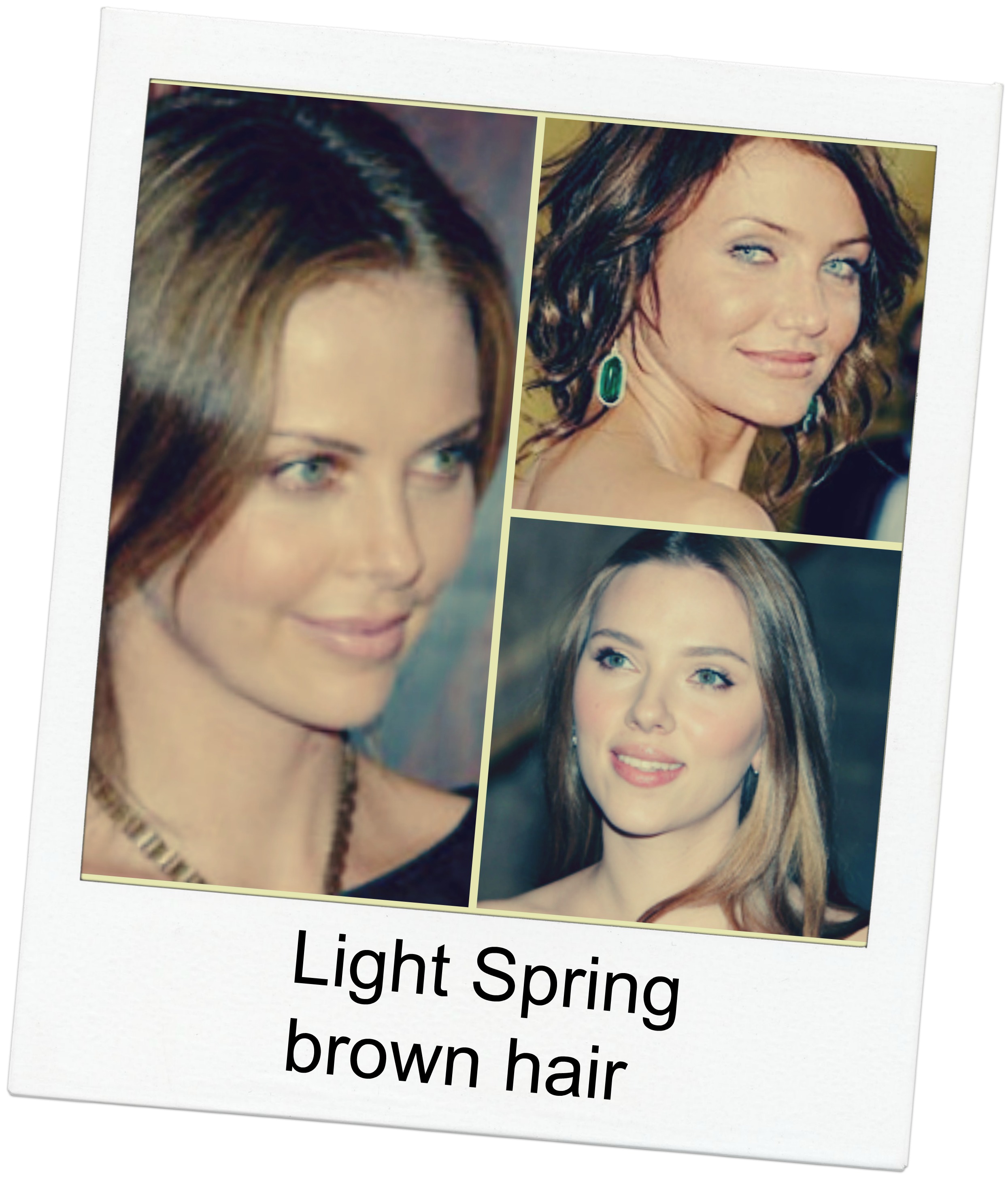 Positive

Friendly
Curious
Smiles often
Good humor
Witty
Good at conversation
Optimistic
Empathetic

Negative

Manipulative
Undecided
Speaks without thinking
Fails to plan ahead
Too talkative
Too many projects at once
Rarely finishes projects
True/Absolute Spring– meaning there is no flow over to another season. All of the Bouquet Colors Strips; 1-3, 6, 7, 9-16, 21-25, 27, 28, 31, 32, 34, 35, 37, 38
Glorious Spring -Spring/Autumn: Bouquet Colors; Blue, Green, Blue-Violet, Gold, Tan, Apricot, Turquoise, Coral, Rust, Yellow Brown, Navy, Strips; 2-7, 9-16, 21-27, 30, 32, 34-39 *The redder the hair color the more neutral colors are needed.
Pastel Spring -Spring/Summer: Bouquet Colors; All, Strips; Use B & C positions and mark the following numbers; 1-3, 6, 8-13, 15, 16, 22, 26-29, 32, 34-39, *Best neutrals Navy and Yellow Browns, *Warm Pinks and Corals excellent
Striking Spring -Spring/Winter: Bouquet Colors; Red, Yellow, Blue, Green, Gold, Apricot, Turquoise 37A, Pink, Navy Blue, also check for white, Strips; 1, 2, 4, 5, 15-21, 25, 27, 32-35, 37-40A, *Use warm black 40 instead of brown
Gray Haired Springs: Springs with more than 50% gray are no long in harmony with browns. Use blues and purples. Spring/Winters follow True/Absolute Spring when hair goes gray *Gray haired Springs can now go blonde if they chose to color their hair. Keep the blonde on the warm side, no ash tones.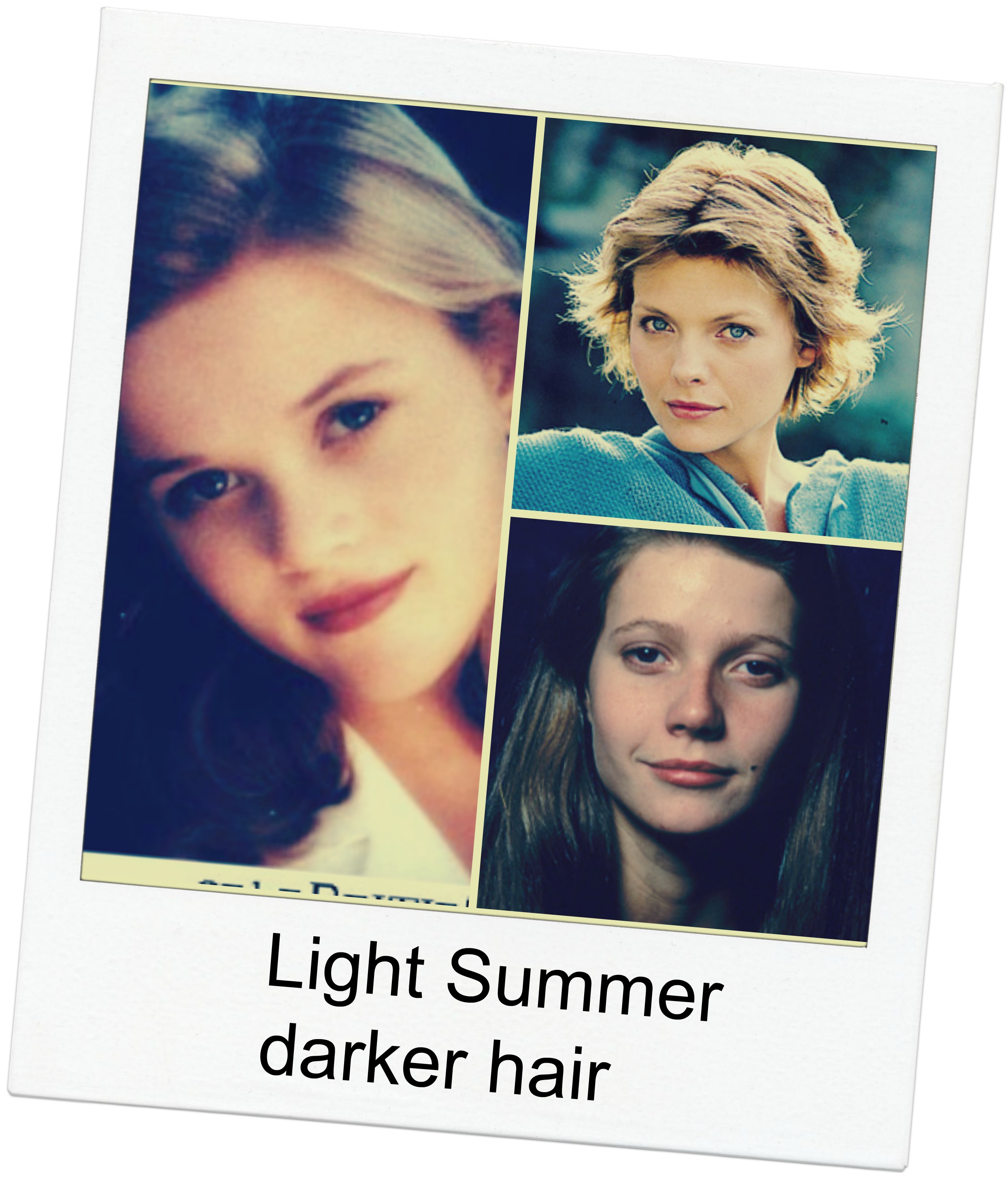 Common Summer Type Personality Traits
Positive

Speaks Quietly
Listens Carefully
Gentleness
Understanding
Diplomatic
Dependable
Easy Going
Efficient

Negative

Slow to accept new ideas
Makes friends slowly
stubborn
slow worker
Withholds friendship
Gets tied up in the details
Positive

Makes quick decisions
Dependable
Energetic
Willing to work
Loyal
True to a cause
Confident
Plans ahead

Negative

Disagreeable
Wants to do it their way
Stubborn
Easily irritated
Hurts other's feelings
Takes over in group situations
Positive

Loyal to friends and family
Natural poise
Good listener
Truthful
Sensitive
Creative
Perfectionist
Committed

Negative

Somewhat self-centered
Worries what others think of them
Worries about everything
Moody
Lacks confidence
Neglects friends
Pessimistic
Expects perfection from all
Spring              Summer
Autumn               Winter
Eye Charts: http://www.colormeaseason.com/categories/Color-Analysis/Posters-and-Charts/ Also see blog post, The Fascination of Eyes!