See Autumn fan options: http://expressingyourtruth.net/your-type/
TYPE 3 AUTUMN
ABSOLUTE AUTUMN — Red hair does not always mean you are Autumn, but copper red (or metallic brown) hair does. We also find some Autumns who have a neutral beige hair coloring. Most Autumns share a very warm under toned complexion, especially when they get "worked up " about something.Common Autumn Type Personality Traits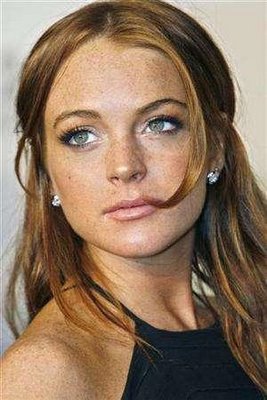 http://ethnicelebs.com/lindsay-lohan
Ethnicity: *Irish, German, Italian (father) *Irish, Italian (mother)
*Note: Lindsay is a Spring in CMAS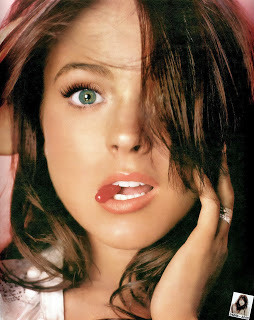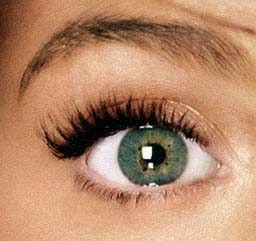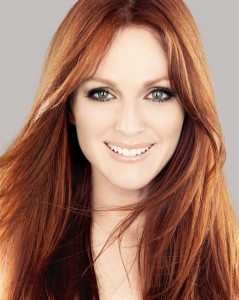 Julianne Moore
http://ethnicelebs.com/julianne-moore
Ethnicity: *British Isles (father) *Scottish (mother)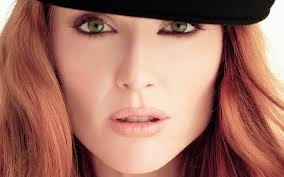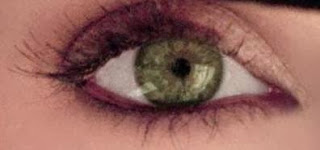 T3/1 Autumn with Spring: Warm Autumn, Golden Autumn, True Autumn or Absolute Autumn 
GOLDEN AUTUMN — Blonde Autumns are mixed with Spring and they really love the more intense colors found in Autumn's Color Fan. Golden Autumns love the pure orange, purple, gold, red orange, etc.
Emma Thompson
http://ethnicelebs.com/emma-thompson
Ethnicity: English, Scottish
T3/2 Autumn with Summer: Soft Autumn, Muted Autumn, Gentle Autumn, or Mellow Autumn  
GENTLE AUTUMN — This brunette or silver-grey haired Autumn type is mixed with Summer which adjusts their temperament reactions to frustrating things. The Gentle type has a light hair coloring. Mixed with Summer the personality will be quieter, but inwardly more stubborn.
Diane Lane, English
http://ethnicelebs.com/diane-lane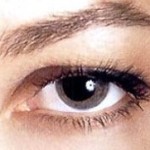 I'm putting a strawberry blonde here also….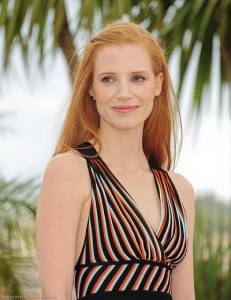 Jessica Chastain
http://ethnicelebs.com/jessica-chastain
Ethnicity: Spanish (paternal grandfather), Greek (great-grandfather), English, German, French, Dutch, Northern Irish (Scots-Irish), Scottish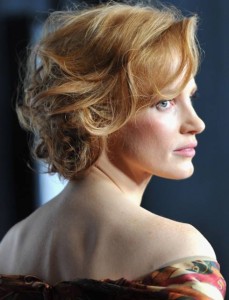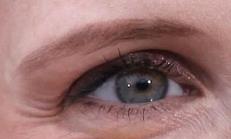 T3/4 Autumn with Winter: Deep Autumn, Striking Autumn, Dark Autumn or Striking Autumn  
STRIKING AUTUMN — Very dark hair (usually brunette) indicates a mixing with Winter Season. This Autumn type may look good in a warm black which is found on strip 40 in Autumn's Color Fan®.

Natalie Portman
Natalie Portman
http://ethnicelebs.com/natalie-portman
*100% Ashkenazi Jewish (from Poland, Romania, Austria, Russia, and Lithuania)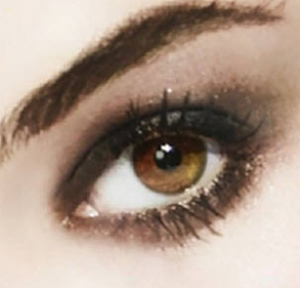 Autumn celebrities:
Natalie Portman
Jessica Alba
Aishwarya Rai
Betty Davis (blended with Spring and Winter)
Barbara Walters (Summer blend, very versatile colors)
Jane Fonda (with Winter blend)
Mary Tyler Moore
Susan Hayward (strong Winter blend)
Lauren Bacall
Stephanie Powers
Eve Arden