This is Australian actress, Marta Dusseldorp.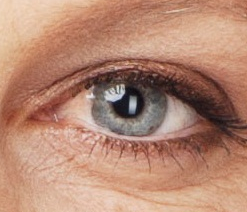 Autumns can have blue eyes, but then they don't have the Aztec Sun shape, but this nerve ring is pretty jagged.
GOLDEN AUTUMN — Blonde Autumns are mixed with Spring and they really love the more intense colors found in Autumn's Color Fan. Golden Autumns love the pure orange, purple, gold, red orange, etc.