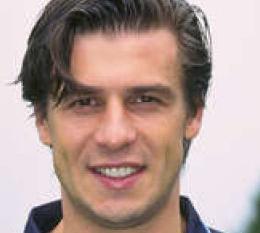 I received this email from a reader of my main blog,
Question: "Hi Jane,
I'm among the silent follower of your blogs since last year, and in amaze on what you have achieve.
For the time being, I'm doing a personal research about men, using celebrities from around the world as examples. And your materials helped me a lot, especially after CT's DYT and copyright infringement controversy. Well, somehow and sometimes determining a man's type is not easy since many of them are blended. Including Nicola Berti.
Who is Nicola Berti ?
http://www.youtube.com/watch?v=L9s3TxABeIo
http://www.nicolaberti.altervista.org/home.html ( 100% Italian )
http://www.nicolaberti.altervista.org/inter.html
http://www.nicolaberti.altervista.org/nazionale.html
http://www.internazionale.fr/forums/index.php?showtopic=8668
http://www.youtube.com/watch?v=sOvbUOnKFbI
http://www.inter.it/en/news/45304
What do you think his type is ? I saw Type 1 and Type 4. Classic body with Gamine face. He is being portrayed as an extrovert, with sunny personality and amiable person. Type 1/4 or Type 4/1 or actually a Type 3 ?
Thank you
Dream High"
---
"Nicola Berti (born 14 April 1967, in Salsomaggiore Terme) is an Italian former footballer whose career spanned three decades. He was a tackling midfielder known for his stamina who was regarded as a linchpin for Internazionale and the Italy national football team during the late 1980s and the early 1990s."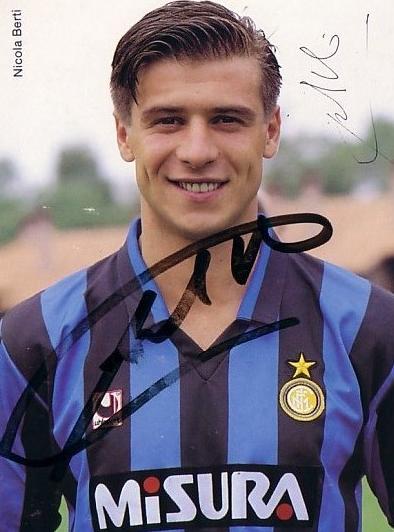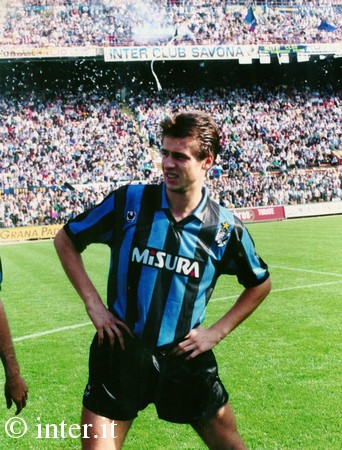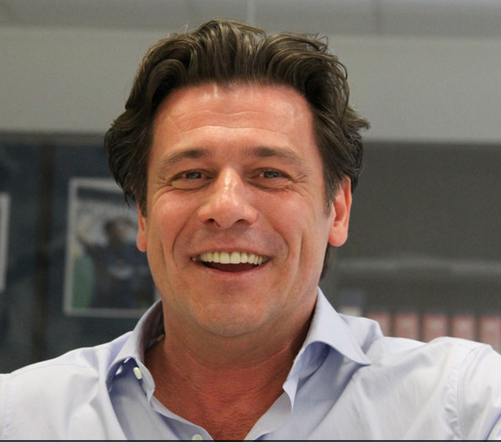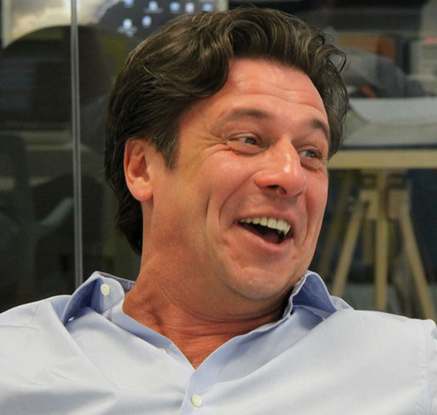 ---
Answer:  There are several ways to explore this question.  The first is according to the four types and secondaries, the second is according to style and the third is according to Season (although this was not part of the question as asked).
So is Nicola a Type 1/4 or 4/1? Or could he be a 3?  My very first impression of him is that he is a T4, due to his dark coloring and striking smile and rectangular shape of his face.  But that certainly could be his secondary.  He definitely looks extroverted, which indicates T1 or T3 are likely to be strong for him.  The thing is, if you google him, there are no pictures of him in T3 earth tones and I can't see him looking good in them.  He does have a very strong nose and deep coloring.  He could be mistaken to have smile lines, but they are really dimples lines, which I believe at T4.   His smile goes up on the corners.  So I would say we are dealing with T1, not T3.  A somewhat better argument could be made for 1/4 than 4/1, b/c he appears so jovial.
So is Nicola a Classic or Gamine man?  I would say across the board that he is more Classic.  While the T1 in him is youthful, it doesn't overpower his Italian class.
So what season would Nicola be?  Again, I led with thinking Winter, b/c if you have read All Your Winning Colors, Italians are generally Winters, or at least that is strong in their combination.  I think an argument could be made for Vital Spring (or Clear/Bright/Striking Spring), which is someone with the coloring of Winter but the personality of Spring.